Welcome to Rewind Reviews, where we take a spoiler-free look at movies old and new that are streaming now – and let you know if they're worth a watch.
Our ninth film is Taika Waititi's heart-warming (and heartbreaking) anti-hate satire Jojo Rabbit, which streams on HBO Max now.
Released in November 2019, the film garnered critical acclaim – and plenty of success on the awards circuit.
Notably, the film was up for 6 Oscars, and Waititi took home the award for Best Adapted Screenplay (Jojo Rabbit is based on the novel Caging Skies by Christine Leunen).
Check out our review of this impactful but charming comedy below.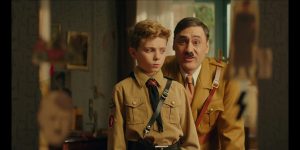 Jojo Rabbit follows young boy Jojo (Roman Griffin Davis) through his experiences towards the end of the Second World War. A committed and fanatical member of the Hitler Youth, Jojo has Hitler (Waititi) for an imaginary friend – and is thrown into turmoil when he discovers his mother Rosie (Scarlett Johansson) is sheltering a Jewish girl named Elsa (Thomasin McKenzie) in their home.
Waititi handles the tricky subject matter with care, and he's helped by the fantastic performances from the main cast. Davis makes Jojo adorable, and ensures his humanity shines through the indoctrination of Nazi Germany. This role would be difficult for any actor, let alone one of Davis' age (he was just 12 when the film was released).
Similarly, McKenzie plays Elsa with a quiet strength – ensuring we never forget the reality of her situation, even as she manages to glean moments of joy in the face of so much hate.
Johansson is also incredible as Rosie and more than earned her first Academy Award nomination (for Best Supporting Actress). Rosie's quirks, humor and charm come alive with Johansson's spirited and sensitive portrayal.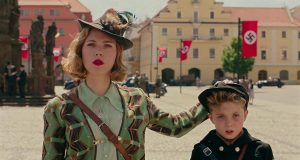 Waititi also handles a difficult role with skill – often employing the comedic manner he is known for to highlight the absurdity of the situation, but plunging deep into Hitler's twisted and ferocious oratorial style as the narrative shifts darker.
The film's cast is certainly star studded – featuring Sam Rockwell, Rebel Wilson, Alfie Allen and Stephen Merchant – and the supporting actors all make the most of their screentime.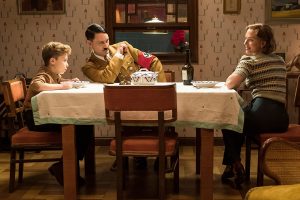 The subject matter of this film is certainly difficult, and it's easy to understand why some viewers responded with suspicion to the film's premise. Waititi balances the irreverent humor with real tense, dark moments – one in particular that takes your breath away. It's impossible to forget what's truly happening across Europe at the time of the film, even when what's onscreen looks cute and kitschy.
In fact, stylistic elements of this film help to emphasize the disconnect between Jojo's worldview and the dark reality of 1945. Even at a training camp right at the start of the film, when things seem as lighthearted as they can be, the brutality and the hate of the Nazi regime is made clear to us.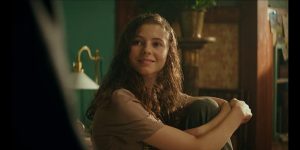 At the heart of the film is the relationship between Jojo and his mother Rosie. She attempts to give him as normal a childhood as possible, all while trying to ensure she's doing what she can in opposition to the Nazi regime. Through Rosie, we understand the heroism of ordinary people in the face of extraordinary challenges – just as we do through Elsa, whose determination, defiance, wit and resourcefulness never wavers.
Telling the story from Jojo's perspective ensures we understand the nature of his indoctrination. Jojo Rabbit lays out for us how easy it is to get sucked into a cult of hatred – especially for the young and impressionable, like Jojo. The film feels timely and urgent.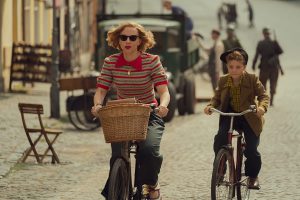 Jojo Rabbit is certainly a special film, and one with an important message – communicated to us skilfully and sensitively. It's not the lighthearted watch it may appear to be at first glance, with a lot of heart and genuine emotion – as should be expected of any film dealing with this time period.
Definitely a worthwhile watch, and one painfully relevant to the times we live in.
You can stream Jojo Rabbit now with HBO Max's 7 day free trial. HBO Max can also be added to a Hulu plan and tried free for 7 days. Hulu offer their own 30 day free trial too if you want access to even more top content.
Watch if you liked: 1917 (rent/buy on Amazon Prime Video), The Book Thief (rent/buy on Amazon Prime Video), Good Bye, Lenin! (rent/buy on Amazon Prime Video)

Look out for: Taika Waititi's upcoming MCU movie Thor: Love and Thunder, plus Scarlett Johansson in Black Widow

Rating: PG-13

Runtime: 108 mins

Director: Taika Waititi

Studio: Fox Searchlight Pictures

Tune into the shows everyone is talking about. Sign up now and start saving money.