Welcome to Rewind Reviews, where we take a spoiler-free look at movies old and new that are streaming now – and let you know if they're worth a watch.
Our second film is director Rian Johnson's twisty, comedy-murder-mystery Knives Out, which streams on Amazon Prime Video. Released in theaters in November 2019, this film was highly rated by both critics and the general public. Check out our review of the modern murder mystery below.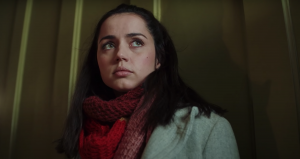 Knives Out follows the wealthy Thrombey family after the death of patriarch and crime fiction author Harlan Thrombey (Christopher Plummer). As the investigation – led by Daniel Craig's charismatic and eccentric Benoit Blanc – begins, motives and secrets are unearthed almost in equal measure. At the center of it all is Marta Cabrera (Ana de Armas), Harlan's kind and unassuming nurse. The strange world of the Thrombeys whirls around her as the investigation goes through some surprising and strange twists and turns.
The star-studded cast all deliver outstanding performances, but the highlight is definitely Ana de Armas' Marta. As the viewer's guide to the peculiar and insular Thrombey family, de Armas expertly plays Marta as a sensitive character who is distraught by the unusual events that unfold. Meanwhile, Daniel Craig provides viewers with an excellent performance as the hilarious and sharp-witted private detective Benoit Blanc (complete with a Southern drawl), while Chris Evans steps away from the heroism of Captain America to play the spoiled and callous Ransom Drysdale (Harlan's grandson). Other stars include Jamie Lee Curtis, Michael Shannon, LaKeith Stanfield and Katherine Langford – each of whom expertly brings their unique character to life in a truly memorable way.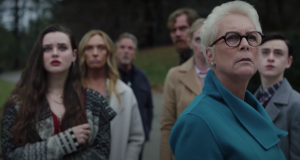 Johnson's expertly written screenplay has resulted in a movie which is hilarious, tragic and wryly political – not to mention smartly structured in its mirroring of a classic murder mystery, with enough inversions to keep audiences guessing.
Intricate set designs and clever costuming all come together to make Knives Out an immersive experience where viewers become fully invested in the lives of the fabulously wealthy but bitterly divided Thrombey family. There's always plenty to look at onscreen, but it's unlikely viewers will be distracted from the lively and engaging star performances.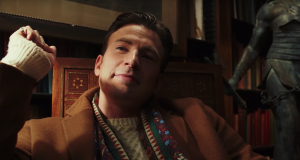 Overall, Knives Out is a modern day whodunnit classic, providing viewers with a perfect blend of timely themes and timeless content. If you missed it at the theater, you can stream it free now with Amazon Prime Video's 30 day free trial.
Watch if you liked: The Last Jedi (Disney Plus), Murder on the Orient Express (available to rent on Amazon Prime Video), Clue (Amazon Prime Video)

Look out for: Ana de Armas and Daniel Craig in No Time to Die later this year (Casino Royale and Quantum of Solace hit Netflix at the end of August), plus an appearance from Yoda voice actor and puppeteer Frank Oz

Rating: PG-13

Runtime: 130 mins

Director: Rian Johnson

Distributor: Lionsgate

Choose from thousands of TV shows and movies. Get stuck in with no fixed contract now.