See is an original series on Apple TV+ which tells the story of how two children born with sight in a world where no-one else has it leads to warring between tribes.
The series is set in a post-apocalyptic world and based on the premise that most of the world's population was wiped out by a virus, leaving those who remained blind. The idea of being able to see has become the stuff of legend – and it is not acceptable to even talk about it.
Now those who remain live in small tribes in the Pacific Northwest. The story begins when the Alkenny tribe takes in a lost pregnant woman called Maghra. She is wed to the chief of the tribe, Baba Voss – played by Jason Momoa.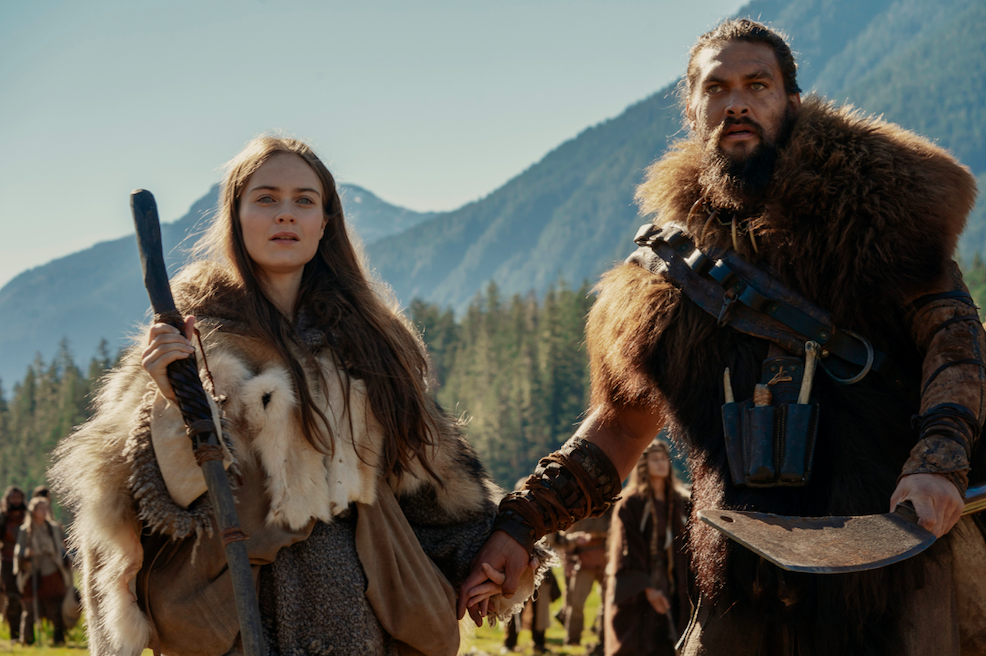 When she gives birth, her twins have an ability which hasn't been present in humanity for hundreds of years – sight. This leads to the population becoming divided over how to move forwards. While some want to protect the children, others want to destroy them.
To prepare the actors for the series, sleep shades were used, and blindness consultant Joe Strechay was available while the project was being worked on. Strechay said in an interview with Variety that See helps with the inclusivity of blind people.
'[See shows] people who are blind as warriors, people who are lovers, people who are heroes and villains. You don't see that out in the world. You just see a person with a disability sitting in the corner or who needs help.'
A number of consultants, cast and crew members were hired who have low vision or are blind in order to create a realistic portrayal of how the human race would survive without sight.
Viewers will see scenes that highlight how touch is used by those in the series, and surround sound means that every tiny auditory detail, from a snap to a sigh, is heard clearly to echo how those in the show would experience it.
See is available with Apple TV+ from Friday, November 1. The first three episodes are available on its launch date, with further episodes being released in a weekly format.
Related Articles

Choose from thousands of TV shows and movies.
Get stuck in with no fixed contract now.