Overview
The Office is a mockumentary American sitcom that lasted for nine seasons, airing between 2005 and 2013. It follows the everyday lives of workers in an office in Scranton, Pennsylvania. The office is a branch of a made up company called the Dunder Mifflin Paper Company.
There was a BBC series of the same name, and it was adapted for American television by Greg Daniels, known for his work on Saturday Night Live and The Simpsons.
Premise
The premise for The Office is fairly simple, as it focuses on people in a workplace. Season one involves the branch manager giving a tour of Dunder Mifflin, where the employees are first encountered. The audience finds out about some of the dynamics, such as salesman Jim having a crush on Pam. There are rumours that the corporate headquarters are planning to downsize an entire branch.
In season two, workers who were seen in the background previously are developed into a secondary layer of narratives. Meanwhile, Michael has some luck in the romance department while Kelly develops a crush and a wedding is planned.
Cast and characters
Regional manager of Dunder Mifflin Scranton Michael Scott – Steve Carell
Salesman Dwight Schrute – Rainn Wilson
Salesman Jim Halpert – John Krasinski
Pam Beesly – Jenna Fischer
Temporary worker Ryan Howard – B.J. Novak
Angela Martin – Angela Kinsey
Kevin Malone – Brian Baumgartner
Oscar Martinez – Oscar Nunez
Salesman Stanley Hudson – Leslie David Baker
Quality assurance representative Creed Bratton – Creed Bratton
Phyllis Lapin – Phyllis Smith
Bob Vance – Robert Shafer
Salesman Andy Bernard – Ed Helms
Kelly Kapoor – Mindy Kaling
Meredith Palmer – Kate Flannery
Toby Flenderson – Paul Lieberstein
Warehouse foreman Darryl Phiblin – Craig Robinson
Roy Anderson – David Denman
Vice President for regional sales Jan Levinson – Melora Hardin
Filming locations
The Office was filmed in a small variety of locations. These are:
Scranton, Pennsylvania
Stamford, Connecticut
Santa Clarita, California
Los Angeles, California (studio)
Chandler Valley Centre Studios, Panorama City, California (studio)
Trailer
One of the trailers for The Office shows a woman telling the manager 'There's going to be downsizing,' to which the manager replies 'I'm not going to tell them. I don't see the point of that.'
Later, the employees are gathered in an office and one of them asks 'Are they going to downsize here?' The manager says no, but the response is 'Can you promise that?' A man standing next to the manager says 'On his mother's grave,' to which the manager turns to him, frowning.
Production
The pilot for the US version of The Office was a direct adaptation of the first episode of the British series. This route was taken by Greg Daniels – senior series showrunner for the first four seasons – because 'completely starting from scratch would be a very risky thing to do'.
Before the second show aired, the writers conducted research in offices, which was a method used for Daniels' other series King of the Hill and Parks and Recreation. The following episode, Diversity Day, was more original. There was a mixed reaction toward the first season, so the writers made Michael Scott more likeable and the series more optimistic as a whole.
Episodes and reception
The first season has only six episodes, but the second season has 22 episodes, including a 28 minute long 'super sized' episode. Season three has 17 half hour episodes, four 40 minute 'super sized' episodes and two hour long episodes.
A full fourth season of thirty half hour episodes was ordered by NBC, but only 19 resulted due to a production halt caused by the 2007-2008 Writers Guild of America strike.
The fifth season has 24 half hour episodes and two hour long instalments, one of which made its debut after Super Bowl XLIII.
The sixth season has 22 half hour episodes and two hour long episodes, while the seventh season has 21 half hour episodes, a 'super sized' episode and two hour long ones.
Season eight has 24 episodes, and season nine – the final season – has 25 episodes.
IMDb rates The Office 8.8 out of 10 at the time of writing. Rotten Tomatoes gives it 88%, and 95% of Google users reported liking this show.
Let us do the hard work
We compare the best streaming services for you so you can watch your shows at the best possible rate.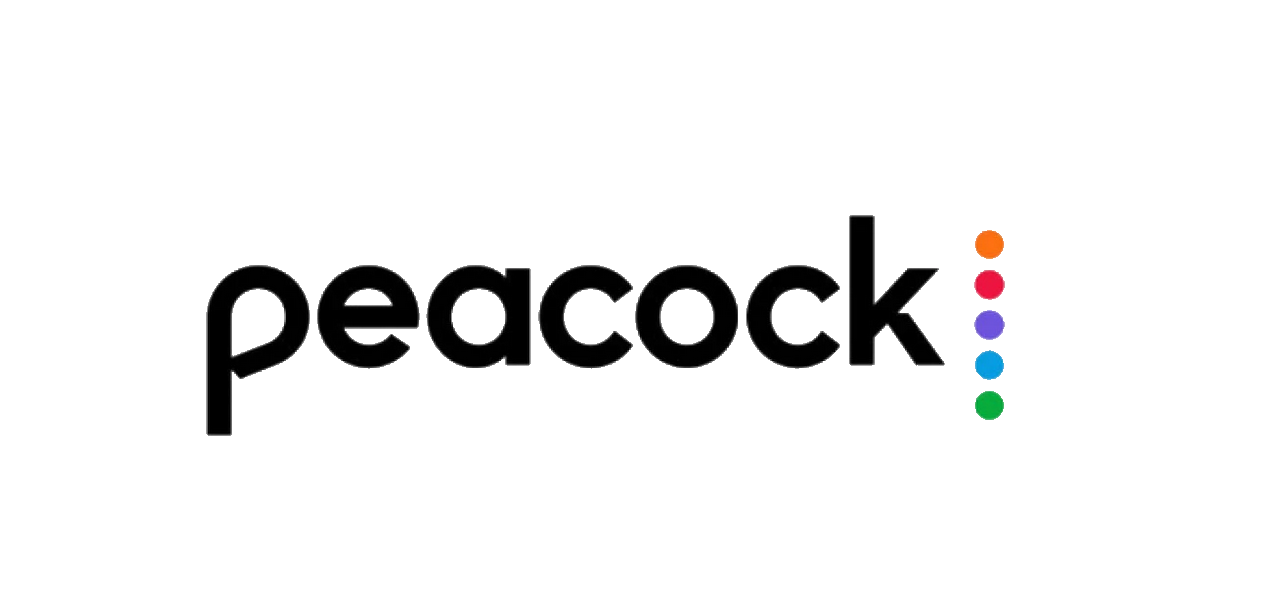 $4.99

a month
Enjoy hundreds of classic movies such as Shrek and ET
Watch the best live sports, such as the Olympics
Browse between Daily Pulse, reality shows, Latino and more
Watch Now
Many sought-after shows have been acquired by this streamer, such as The Office, Parks and Recreation, Law & Order and Chicago Fire. To further invest in its content offering, Peacock has available movies from major companies such as DreamWorks Animation, Illumination, Focus Features and Universal Pictures.
Pros and Cons
Pros
Free subscription plan available – People don't have to part with a monthly fee if they sign up for the free version of Peacock, which is ad-supported.
Reboots of classic TV shows – Subscribers can relive childhood memories by watching reboots of series such as Gossip Girl and Saved By The Bell.
Flexible content viewing – There are options for viewing a channel guide, streaming TV shows or movies and browsing short-form content clips.
Cons
Launching later than other new services – Some people may not be on the lookout for a new streaming service now that new platforms from Disney and Apple are here.
Smaller content library – Inevitably, Peacock doesn't have as large or varied a library as major competitors such as Netflix and Disney Plus.
Ad-free tier may be pricey for some – The ad-free Premium version is a few dollars more expensive than the plans from Apple TV+ and Disney+.
Types of content available
Peacock has over 15,000 hours of content on offer, which includes sought-after TV series, a range of movies and a selection of original features and shows. There are also linear channels available, which is similar to the setup with Pluto TV. These include live content, such as 24/7 feeds of particular channels.
Those subscribed to the premium pricing tier of this platform gain access to Premier League games which can't be viewed on linear TV. Full episodes of shows such as The Tonight Show are available on a daily basis from 8pm ET.
In terms of original content, Peacock focuses on the nostalgia factor for reboots of classic shows. For example, Saved By The Bell, Punky Brewster and Battlestar Galactica are receiving this treatment. Other original content includes Dr Death, Rutherford Falls and a docuseries about Saturday Night Live.
In the TV shows department, you can expect such titles as The Office, Law & Order, Parks and Recreation, Two and a Half Men and Chicago Fire. A lot of the shows you can find on Hulu are also available on Peacock – notable examples include Cheers, House, Frasier, 30 Rock, Friday Night Lights and Keeping Up with the Kardashians.
Film titles to keep an eye out for in the Peacock content library include American Pie, Meet the Parents, Back to the Future, Brokeback Mountain, ET, Erin Brockovich, The Breakfast Club, Dallas Buyers Club, Knocked Up and Jaws. Franchises featured on Peacock include Fast & Furious, Bourne and Despicable Me.
Top Peacock TV shows and movies
Division One – When a new female coach arrives to head up a womens' collegiate soccer team, they have to decide if they're going to keep losing or start winning.
MacGruber – After over a decade in jail, it's time for MacGruber to seek out Brigadier Commander Enos Queeth.
Expecting – Ellie asks her gay best friend Jonathan if he'll donate his sperm so she can become a mother.
Clean Slate – A car wash owner in Alabama is overjoyed to have his estranged child return after 17 years. Then he finds out his child is a proud trans woman called Desiree.
Girls5Eva – A girl group reconnect after having a one hit wonder in the 90s and decide to give fame another go.
Saved By The Bell – Peacock is rebooting the 90s drama which followed A.C.Slater, Screech, Zack Morris and Kelly Kapowski through high school, college and adult life.
Punky Brewster – Abandoned by her parents, a child is taken in by a photographer whom Punky and her dog Brandon teach a few things about lightening up.
One Of Us Is Lying – Based on the novel, this show tells the story of five high school students who walk into detention, but only four walk out.
Battlestar Galactica – A group of people on the battleship Battlestar Galactica have to leave their planet after an attack from Cylons.
The Office – This mockumentary focuses on the lives of typical office workers at the Dunder Mifflin Paper Company in Scranton, Pennsylvania.
Frasier – A psychiatrist called Dr Frasier Crane relocates to Seattle so he can have a fresh start. He ends up on the air as a radio psychiatrist.
Will and Grace – A lawyer allows his best friend to stay in his house when her marriage breaks down. But she never leaves.
Everybody Loves Raymond – A comedy focusing on successful sportswriter Raymond Barone and his life with a jealous sibling and obnoxious parents.
Parks and Recreation – Leslie wants to help a local nurse convert an abandoned construction site into a community park, but encounters obstacles from the neighbours.
30 Rock – Focuses on the head writer of a sketch comedy show who has to run it successfully while dealing with kooky stars and an arrogant boss.
Bates Motel – Norman Bates struggles with his life when his mental health suffers. Norma, his mother, tries to get him the right help.
Cheers – People from various walks of life come together at a bar called Cheers, run by Sam in Boston, and share their experiences while working and drinking there.
Original Peacock content
Peacock also offer a range of originals on their service. Check out the list below:
Brave New World – this drama stars Alden Ehrenreich and sees a futuristic society controlled by drugs and a strict class system challenged by the arrival of a newcomer.
Psych 2: Lassie Come Home – a sequel film to TV series Psych, this film sees Shawn Spencer and Burton Guster reunite to help Chief Lassiter.
Cleopatra in Space – from DreamWorks Animation, this series sees Cleopatra launched into the future, where we follow her through high school and see her try to get back to her own time.
Lost Speedways – a documentary with Dale Earnhardt Jr. looking at closed-down racetracks in the US.
The At-Home Variety Show Featuring Seth MacFarlane – host Seth MacFarlane entertains entirely from home in this quarantine-created variety show, supporting essential workers and those in need.
Wilmore – a talk show hosted by Larry Wilmore.
The Amber Ruffin Show – a talk show hosted by Amber Ruffin.
Curious George 5: Go West Go Wild – the fifth instalment in the Curious George film series, which sees the animals leave the farm.
Dreams Live On: Countdown to Tokyo – a special documentary about Olympic hopefuls ahead of the postponed Tokyo Olympic Games.
In Deep with Ryan Lochte – a documentary looking at Olympic swimmer Ryan Lochte, and the scandal that followed him at the Rio Olympics.
Kamome – a documentary about a small boat that ended up in Crescent City after the Japan 2011 tsunami, and the bond that the boat created between two communities.
Black Boys – a documentary about the lives of Black men and boys in America.
The Sit-In: Harry Belafonte Hosts The Tonight Show – a documentary looking at the week Johnny Carson stepped aside for Harry Belafonte to host the tonight show.
Along with these productions, Peacock also exclusively streams international content like Noughts + Crosses, Departure, The Capture and more.
User interface
Peacock took the inspiration for its user interface from that used by Sky in the UK for its streaming services. Generally speaking, there are three options for subscribers when they enter the app – they can go to channels, trending or browse. While they pick one of the options, a video will autoplay in the background.
When a user enters browse mode, they will be able to look through over 15,000 options across TV and movies. This is where the app looks most similar to competitors such as Disney Plus or Netflix, as the selections are broken down into rows.
If they go into the trending tab, they will see short-form content such as news, pop culture or a sports event highlight reel. This is where the section aims to compete with YouTube, as Peacock hopes to lure people away from there and towards the streaming service – which has more to offer beyond this kind of feature.
In the channels section, people will find that the interface here is most like traditional TV. As seen with cable packages, there is a channel guide to scroll through, with options ranging across TV shows, movies, news, sports and various specialised content hubs.
Here are some of the additional features subscribers can make the most of with Peacock:
Curation hubs – Fans of a particular show will be able to navigate to its hub and choose one of the characters. From there, they can watch set sequences such as episodes which focus on them.
Profiles – All Peacock accounts include the option to create a profile. You can create a profile for each member of the household. Various Universal characters are available for use as avatars.
Parental controls – Accounts can be set up in Kids Mode, which enables just content which is focused on children to be shown when browsing with this profile.
Multiple streams – Peacock lets you stream on multiple devices simultaneously, allowing for clashes over what to watch to be avoided.
No ads – While there are tiers in the pricing structure which feature ads, there are only five minutes worth of advertising per hour. Furthermore, these can be removed altogether for an additional $5 per month.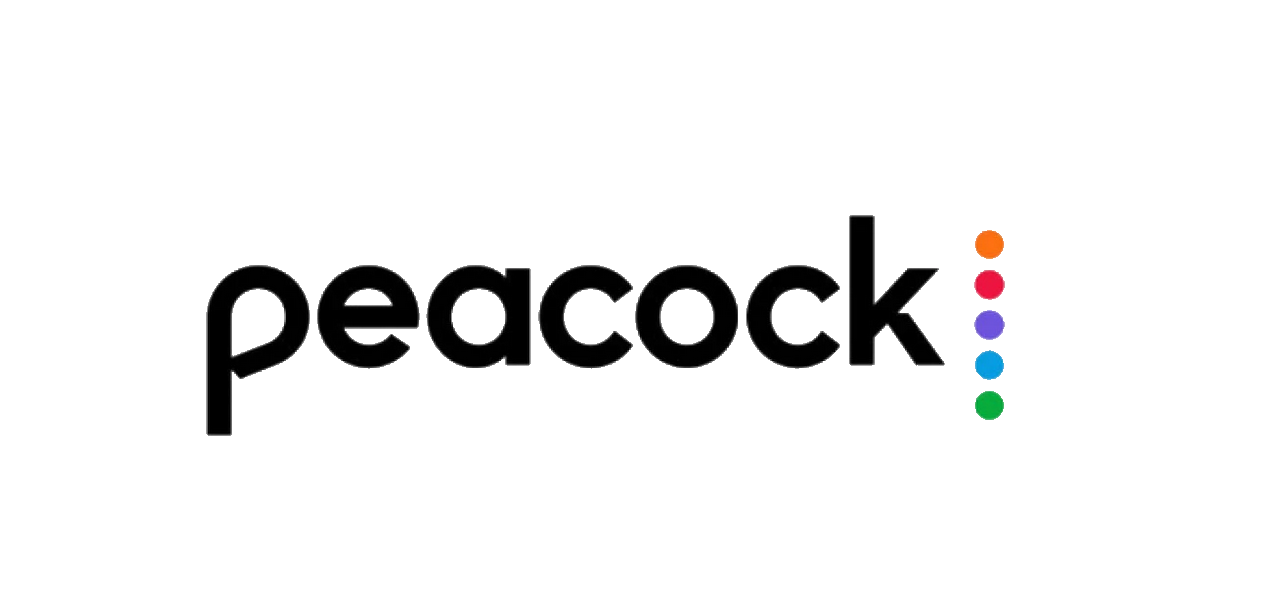 Stream classic shows and exciting new titles.
Immerse yourself now. No obligation contract.