The most recent season of The Bachelorette has proven to be more explosive than usual after Clare departed from the show.
In mid July, it was revealed that Clare had shown signs she might be quitting after falling in love with Dale 12 days into the season.
According to rumours among production members, Dale had proposed to her and the pair became engaged.
Now Tayshia Adams has taken over after the shock departure, with online sources revealing that 'producers [were] scrambling trying to find a way to save this season.
'Everyone on set thinks it's a big joke. The contestants don't know what's going on, the guys don't know what to do but laugh.'
Now the new bachelorette has been matched up with the remaining contestants, and the bachelors appear pleased to have another chance at finding love after Dale snatched Clare up so early into the season.
Related Articles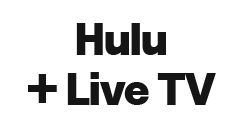 Stream episodes of The Bachelorette on ABC with Hulu Live TV.

Choose from thousands of TV shows and movies. Get stuck in with no fixed contract now.

Big names. Gripping storylines. Addictive watching. Sign up now and cancel any time.