Reality TV fans will know that The Bachelorette is airing tonight, November 5 2020, from 8pm to 10pm ET. The show airs at the same time as Young Sheldon, B Positive, Superstore and Connecting.
The fourth episode of season 16 is airing tonight, with Clare experiencing a tough romantic situation as 16 of the remaining men are unsure where they stand with her. Two of the most popular contestants are Zac C and Brendan, so here's the lowdown.
Zac Clark is 36 years of age and he has 3.7k followers on his Instagram – handle zwclark. He keeps up a stream of active lifestyle-focused photos on the page, particularly running marathons.
He is sober and began a recovery program to help people with everyday life after rehab, describing it as his life's purpose.
Meanwhile, Brendan Morais is 30 and works as a commercial roofer. He experienced the loss of his father when he was younger, and says being a dad is his purpose in life. He lives in Massachusetts so he can be close to his nieces and nephews.
He juggles, coaches his high school basketball team and is nicknamed BMoney. As for the ladies, he describes himself as a true romantic.
The Bachelorette is currently airing on ABC. To stream this channel, fans can try out Hulu with Live TV, which comes with a seven day free trial.
Related Articles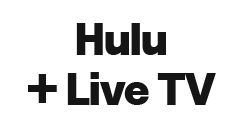 Check out episodes of The Bachelorette with Hulu Live TV.