Fans of Grey's Anatomy can rejoice today, as season 17 is officially out with new episodes available to stream.
At the start of 2018, it was revealed that Ellen Pompeo (Meredith Grey) had signed up for two more seasons, saying in an interview that 'I like my situation here.'
Fans can expect the two-hour premiere – comprising the first two episodes – to air on ABC tonight from 9pm PT. The third instalment airs at the same time on Thursday November 19.
Alongside Ellen, there will be Jackson Avery (Jesse Williams), Maggie Pierce (Kelly McCreary), Miranda Bailey (Chandra Wilson), Amelia Shepherd (Caterina Scorsone), and Richard Webber (James Pickens Jr) to name but a few.
Due to the pandemic, scenes with physical closeness have required clever camera lens work to make it look like actors are nearer to each other than they are.
Showrunner Krista Vernoff said in an interview: 'There's a lot of sexy lifting of clothes and pulling down of clothes and taking off of things and standing behind a person in a sexy way. There's a lot of ways to skin that cat, so to speak.
'I think it's safe to say there's going to be less kissing across the board on TV this year.'
Related Articles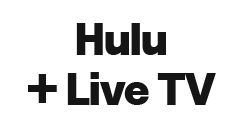 Stream Grey's Anatomy on ABC via Hulu with Live TV.