The ESPN Bulls documentary is coming soon , with the series aiming to provide an exclusive look into Michael Jordan and the 1990s Chicago Bulls.
There will be two versions – one with the expletives included, and the other with the profanities edited out. The edited version will be on ESPN2, while the original will air on ESPN.
The documentary, called The Last Dance, has been in the works for a number of years. It will air on Sunday nights in the US between April 19 and May 17.
Those outside the US will be able to watch the show on the Mondays after on Netflix. It was previously going to be aired in June, near the NBA Finals, but now it has been pushed forward.
Connor Schell, executive Vice President of content at ESPN, said: 'We were really excited about the possibility of airing this in June in the middle of a full, live-event calendar.
'But obviously, given the circumstances of the world right now, we were excited to have content that's this good, and honestly, this important to sports fans to be able to premiere this weekend.'
ESPN can be streamed on Sling TV and Hulu with Live TV.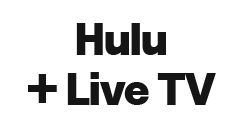 Tune into the shows everyone is talking about. Sign up now and start saving money.

Watch your favourite shows. Customise your channel lineup. Claim your free trial offer now.

Stream thousands of exclusive live events and on-demand content. Watch at home or on the go. Cancel any time.