Fans of popular anime My Hero Academia have been keeping up to date with season 4 of the dubbed edition, but so far the Hulu platform has only stocked up to episodes 76.
The good news is that episodes 77 through 88 become available on Hulu today, Tuesday November 24 2020.
A Reddit thread from September reveals fans were keen to get the latest instalment, with one person writing 'I'm worried…we will have to wait a long time before part two comes out'.
Another said 'The official date is November 24', to which the reply was 'Where did you hear this/Did Hulu confirm it?'
Fortunately, the platform did in fact confirm MHA 77-88 would be on their release list for November, so now all you have to do is log into Hulu and start watching!
Related Articles

Treat yourself to the best in streaming. Subscribe now with no fixed contract.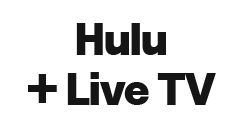 Enjoy live primetime TV and on demand titles. Watch now with no fixed contract.