As the COVID-19 pandemic continues to rage, unfortunately many movies are being shuffled around the release slate.
This is bad news for movie theaters. Following the delay of No Time to Die to 2021, Regal Cinemas announced it will close all 536 of its US sites tomorrow (October 8th), with no re-open date yet announced.
After Tenet didn't perform spectacularly at the box office, it's understandable that many distributors are uneasy to release their movies theatrically at the moment.
Disney decided to release Mulan as a Premium title on Disney Plus – and though we haven't got official word on how successful this was as a release model, the fact that there are currently no further plans to use this system is perhaps telling.
Warner Bros. pushed their release slate back again this week, disappointing many fans of the DC Extended Universe (DCEU). In total, 4 DC films were delayed – with Dune also moving to 2021.
Wonder Woman 1984 is holding firm to its 2020 release date, but it's looking increasingly unlikely that this will stick.
Check out all the DC films that were delayed below.
The Batman
Originally scheduled for October 2021, The Batman was pushed all the way back to March 4th, 2022, with Dune taking its original release slot.
This news was disappointing for many fans, especially considering a Halloween-adjacent October release seemed to fit The Batman's dark and moody tone perfectly.
The Batman's production has already been hit by COVID-19, after its star Robert Pattinson tested positive for the virus. He has since recovered.
Until 2022, fans will have to be satisfied with the trailer that premiered at DC FanDome in August – which perhaps fittingly stylized its release date as ?0?1.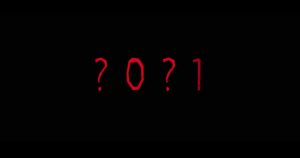 The Flash
This film has yet to begin shooting, but has been pushed back to November 4th, 2022.
The Flash generated a lot of buzz recently when it was announced that Ben Affleck would be reprising his role as Batman in the movie.
Unfortunately fans will have to wait to see Affleck in the cowl again – although not too long, as the Snyder Cut of Justice League is still set to release in 2021.
The Flash stars Ezra Miller as the titular speedster, and Andy Muschietti will direct. Michael Keaton is also reportedly set to return as Batman – although a different version to Affleck's (and Pattinson's). This is because The Flash will introduce 'the multiverse', where multiple versions of the same characters exist across different universes.
Shazam!: Fury of the Gods
The sequel to 2019's Shazam! was originally going to be released November 2022, but is now set for June 2nd, 2023.
Luckily, this delay doesn't impact the shooting schedule of the film – which, considering many of its stars are teenagers, means there won't be any major inconsistencies in the characters' appearances.
Director David F. Sandberg even poked fun at the change on Twitter:
Seriously though, it doesn't mean we have to change the shooting schedule so no need to freak out about the age of the kids. You can freak out about your own age though. I'll be 42 in three years. How about that!

— David F. Sandberg (@ponysmasher) October 6, 2020
Black Adam
A Shazam! spinoff, this movie was set for release in December 2021. Now, it no longer has a release date at all.
Black Adam will star Dwayne 'The Rock' Johnson as the titular character, and while the film hasn't started shooting yet we did get a look at some concept art at DC FanDome.
We also know the movie will include the Justice Society of America, and Aldis Hodge was recently cast as Hawkman.
For now, you can stream the DCEU with a Hulu plan that includes HBO Max, which is available to try with a 7 day free trial.
Hulu also offer their own 30 day free trial, so you can sample their extensive library.

Tune into the shows everyone is talking about. Sign up now and start saving money.