Love Island is a reality TV show that airs on CBS. It sees a group of single men and women enter a luxury villa, all in search of love.
The setup is a recipe for spectacle, as couples make up and break up across the course of the season. It's also aired every night, so you get a daily dose of relationship drama and arguments – and it can be streamed free with CBS All Access' 7 day free trial.
Islanders have to be 'coupled up' to have a chance at winning the series – and the cash prize. There are ample opportunities to 're-couple', which means no one is ever really safe in the villa.
The couples also go on dates outside the villa, and are often challenged with games to play together.
If you can't get enough of Love Island, there are 2 other great TV shows you can enjoy now for even more heartbreak, intrigue and explosive fallouts.
Big Brother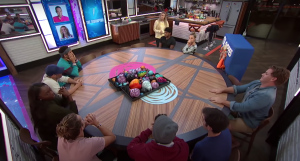 As far as reality TV shows go, this one is probably the most famous.
Love Island could be seen as having borrowed aspects of its set-up for the show, in fact. Like in Love Island, contestants in Big Brother all live together.
However, unlike Love Island, the focus in this show certainly isn't love – Big Brother contestants must scheme and plan their way to the series' crown.
If you love the game-playing aspect of Love Island, Big Brother is definitely for you. Contestants form alliances and break them just as often. We get to see all of it, either on the live feeds or in the edited episodes.
There are also outrageous tasks for the housemates to complete, which makes for some hilarious TV.
Big Brother airs on CBS, and you can stream it with CBS All Access' 7 day free trial.
90 Day Fiancé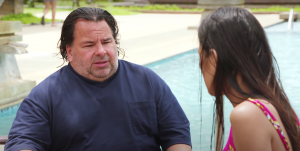 This series and it's many spinoffs are perfect for fans of Love Island.
90 Day Fiancé follows couples who have just 90 days to marry on a fiancé's visa. They've usually been conducting a relationship online, which means they've spent barely any time together in real life.
As you can imagine, this often leads to fallouts – and juicy TV.
You might already know of Big Ed, who appeared on 90 Day Fiancé: Before the 90 Days. His partner Rose was considerably younger than him – even younger than his daughter – and when they finally met in person, things could hardly have gone worse.
Ed told Rose her breath smelled bad, asked her to shave her legs and bought her a lingerie set to wear.
Things hit a breaking point when Ed revealed he'd told Rose a huge lie, and that he couldn't actually have children – which prompted Rose to pack her things and leave, to Ed's shock.
Another recent drama on 90 Day Fiancé: Happily Ever After saw a bust-up at Libby's wedding – with her brother clashing with her new husband Andrei, and even grabbing the mic during the father of the bride speech to drunkenly criticize Andrei.
This is just the tip of the iceberg for the relationship and family drama 90 Day Fiancé is famous for – so if the ups and downs of love in front of the cameras is your thing, this show is definitely one for you to check out.
You can stream 90 Day Fiancé and its spinoffs with a 7 day free trial from fuboTV, which carries TLC – the series' home channel.

Watch your favourite CBS shows now. Get stuck in and cancel at any time.

Watch over 100 live channels with no hidden fees. Claim your free trial offer now.