Fans have been wondering where Jimmy Kimmel is after a number of guest hosts have appeared on the show since June.
The comedian and show host announced on June 18 that he would be taking an extended break for the summer, with expectations for him to return in September.
To be precise, he should be back around September 20, when the 72nd Emmy Awards are set to take place.
On tonight's show (August 11, 2020), the guest host is Sarah Cooper, with Ben Stiller also appearing and the musical guest being Holly Humberstone.
The best option for streaming Jimmy Kimmel Live is Hulu + Live TV, as there is a seven day free trial available for people to begin watching without spending a dime.
Related Articles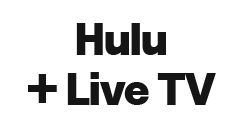 Stream premium movies and all-new episodes, no cable required. Claim your free trial offer now.