Welcome to Rewind Reviews, where we take a spoiler-free look at movies old and new that are streaming now – and let you know if they're worth a watch.
Our fifth film is Cathy Yan's riotous DC Extended Universe (DCEU) superhero movie Birds of Prey (and the Fantabulous Emancipation of One Harley Quinn). Released in theaters earlier in 2020, the film didn't quite make a splash at the box office – but was well-received by critics and fans alike. Check out our review of this fun and feisty superhero flick below.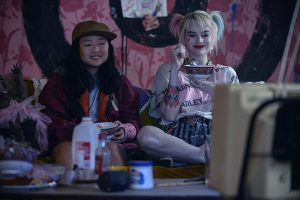 Birds of Prey follows Harley Quinn (Margot Robbie) as she attempts to forge a new life and identity for herself after breaking up with the Joker. Ewan McGregor's villainous Black Mask causes trouble for her, however, and she soon finds herself on a quest to find him an expensive diamond – which the light-fingered Cassandra Cain (Ella Jay Basco) has stolen.
Harley's adventures bring her into the orbit of Gotham City Police Department (GCPD) cop Renee Montoya (Rosie Perez), super-powered singer Dinah Lance (Jurnee Smollett) – aka Black Canary – and vengeance-driven Helena Bertinelli (Mary Elizabeth Winstead).
Each of the heroines have a reason for going up against Black Mask and finding the diamond, which culminates in an unlikely – and awesome – team-up.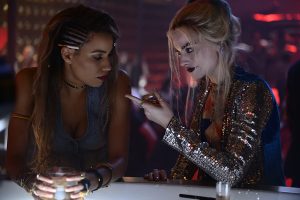 Robbie is definitely the standout as Harley – she brings even more fun and depth to the role than she did in her first outing as the character in 2016's Suicide Squad, especially as Christina Hodson's script digs deeper into Harley's character. Robbie's performance brings Harley to life as her wild, vibrant and loveable self, and it's impossible not to root for her.
McGregor is also fantastic as the vain and ambitious Black Mask – and Smollett, Winstead and Perez all play their characters with plenty of quirks and eccentricities alongside a tough-as-nails core. Basco shines as Cassandra Cain, especially up against her powerhouse co-stars.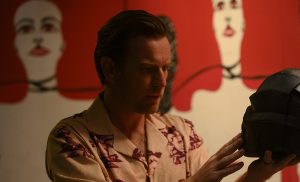 As bright and colorful as the film is, it never shies away from Gotham City's grim underbelly and uniquely evil criminal element. Fantastic fight scene choreography leads to some athletic, gymnastic-style moves from Harley at the GCPD and a no-holds barred beat-down from Dinah against some creeps outside Black Mask's club – as well as an incredibly fun third act.
Aesthetically the film is very strong, with a bold color palate, unique and character-enhancing costuming and a non-linear and fourth-wall-breaking storytelling style that really adds to the chaotic fun. The overall theme of female empowerment is strong without ever feeling clumsy, in the style of 2017's Wonder Woman – but with a much darker, realer edge. An excellent soundtrack featuring tunes from Doja Cat, Charlotte Lawrence, Halsey, Megan Thee Stallion and Normani (plus many more) adds to the overall aesthetic, which is stylish but sharp.
Birds of Prey is a bright and bold movie packed with fun-but-complex characters and a truly compelling mystery plot. It's a must-watch for fans of comic book movies – and those looking for a film that positions complicated women against a backdrop of glittering intrigue.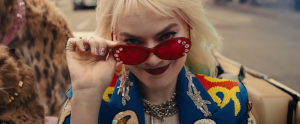 If you missed it at the theater, you can stream Birds of Prey on a Hulu plan that includes HBO Max now with a 7 day free trial. HBO Max also holds much of the DCEU – and will be home to the upcoming release of the 'Snyder Cut' of Justice League. Plus, Hulu boasts an impressive and expansive content library with plenty of hit TV shows and movies to enjoy.
Watch if you liked: Suicide Squad (HBO Max), Aquaman (Hulu & HBO Max), Wonder Woman (HBO Max)

Look out for: Margot Robbie in The Suicide Squad, releasing in theaters August 6th 2021

Rating: R

Runtime: 109 mins

Director: Cathy Yan

Distributor: Warner Bros

Tune into the shows everyone is talking about. Sign up now and start saving money.