Oscar nominated actor Elliot Page, known for his roles in Juno and The Umbrella Academy, has come out as transgender.
Revealing the news on social media, he said: 'Hi friends, I want to share with you that I am trans, my pronouns are he/they and my name is Elliot. I feel lucky to be writing this. To be here. To have arrived at this place in my life. I feel overwhelming gratitude for the incredible people who have supported me along this journey.
'I can't begin to express how remarkable it feels to finally love who I am enough to pursue my authentic self. I've been endlessly inspired by so many in the trans community. Thank you for your courage, your generosity and ceaselessly working to make this world a more inclusive and compassionate place. I will offer whatever support I can and continue to strive for a more loving and equal society.
'I love that I am trans. And I love that I am queer. And the more I hold myself close and fully embrace who I am, the more I dream, the more my heart grows and the more I thrive. To all the trans people who deal with harassment, self-loathing, abuse, and the threat of violence every day: I see you, I love you, and I will do everything I can to change this world for the better.'
Director of Transgender Media for GLAAD Nick Adams said: 'Elliot Page has given us fantastic characters on-screen, and has been an outspoken advocate for all LGBTQ people. He will now be an inspiration to countless trans and non-binary people. All transgender people deserve the chance to be ourselves and to be accepted for who we are. We celebrate the remarkable Elliot Page today.'

Tune into the shows everyone is talking about. Sign up now and start saving money.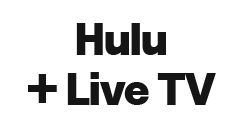 Choose from thousands of TV shows and movies. Get stuck in with no fixed contract now.

From classic flicks to Marvel movies and more. Watch at home or on the go with no fixed contract.