There are plenty of 90 Day Fiance seasons and spin offs – the original, Before The 90 Days, The Other Way and now Self-Quarantined too. Most of the couples have unique and wacky stories which leave fans wondering what their lives are like now, years later.
Fortunately we have some updates on some of the most popular couples – Ricky and Ximena, Jihoon and Deavan and Colt and Larissa. Read on for the latest…
Ricky and Ximena
90 Day Fiance: Before The 90 Days (season two)
Ricky and Ximena appeared on season two of 90 Day Fiance: Before The 90 Days. Fans will remember Ricky went to Colombia to see his online love Melissa, but he chose Ximena as a backup when it didn't work out. Although Ximena wasn't happy about being second choice, she accepted his proposal. The relationship didn't work out, however, and the engagement was called off. Both appear to be single now, working on their own lives and families.
Deavan and Jihoon
90 Day Fiance: The Other Way (season one)
Deavan met Jihoon, a mobile phone dealer from Seoul, South Korea, on a dating app, and left Salt Lake City, UT, to visit him. They started out with translating apps, but Jihoon's English slowly improved. Deavan became pregnant after her visit, and their son was born after a dangerous pregnancy. The pair are now married and living together in South Korea.
Colt and Larissa
90 Day Fiance (season 6)
Colt met Brazilian Larissa, who moved to Las Vegas to be with him. But the pair quickly got into a number of fights, mainly due to her expensive tastes, needing to be in the spotlight constantly and the fact Colt lived with his mother, Debbie. After their marriage, Larissa was arrested for alleged domestic violence. The pair are now split up and living separate lives – Larissa still lives in America and is active on social media.
90 Day Fiance episodes can be viewed on Hulu, Sling TV and fuboTV.
Related Articles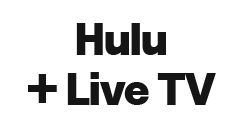 Tune into the shows everyone is talking about. Sign up now and start saving money.

Watch your favourite shows. Customise your channel lineup. Claim your free trial offer now.

Watch over 100 live channels with no hidden fees. Claim your free trial offer now.