Big Ed is arguably the biggest breakout star from any series of 90 Day Fiance, and his story with 23 year old Rose Vega has proven to be a source of fascination and gossip for fans.
From showering with her father to throwing food over animals at the pig farm, there have been plenty of entertaining moments as the 54 year old photographer has visited his beau in the Philippines.
However, some of his behaviour has proven to be controversial. For example, he told Rose the morning after they were first intimate that he'd like her to shave her legs if he was going to shave his beard for her.
Later on, he handed Rose a toothbrush, paste and some mouthwash, saying that her breath smelled. Once Rose found out he had embarrassed her on national TV, she called him out during an Instagram Live.
Another dramatic moment came when Big Ed finally told Rose he didn't want to have any more kids and was planning on getting a vasectomy. Recent episodes show that Rose flees after finding out the truth, which Ed had kept from her for a while.
Ed has also been in headlines recently after a woman on TikTok accused him of sexual abuse and harassment.
90 Day Fiance episodes can be viewed on Hulu, Sling TV and fuboTV.
Related Articles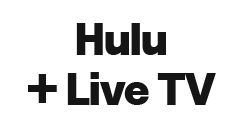 Tune into the shows everyone is talking about. Sign up now and start saving money.

Watch your favourite shows. Customise your channel lineup. Claim your free trial offer now.

Watch over 100 live channels with no hidden fees. Claim your free trial offer now.