Big Ed and Rose have been the breakout stars of 90 Day Fiance spinoff Before The 90 Days.
The fourth season is currently airing on TLC, and the first episodes showed Ed travel from his home in San Diego to Rose's location in the Philippines.
Notably, Ed was taken aback by Rose's living conditions in the Philippines. At first, the pair stayed in a hotel in Manila, but then they travelled to her hometown.
Rose, whose full name is Rosemarie Vega, is from Caloocan City, Philippines. The city is located 11 miles from Manila, with the road distance being 14.1 miles.
It's a highly urbanised city located in Metro Manila, and has the fourth highest population in the Philippines.
Rose lives in the Philippines in a dwelling behind her sister's shop with her son, Prince. Her Instagram is rose_vega_official.
She currently boasts over 200k followers, and has slammed fake profiles which have popped up asking people for money.
90 Day Fiance episodes can be viewed on Hulu, Sling TV and fuboTV.
Related Articles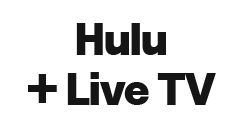 Tune into the shows everyone is talking about. Sign up now and start saving money.

Watch your favourite shows. Customise your channel lineup. Claim your free trial offer now.

Watch over 100 live channels with no hidden fees. Claim your free trial offer now.