The fourth season of 90 Day Fiance: Before The 90 Days is currently airing, and fans are tuning into the dramas of couples such as Big Ed and Rose, Varya and Geoffrey and Lana and David.
However, raw footage of the season finale, also known as the tell-all episode, was recently leaked online, with viewers scrambling to grab spoilers while they could.
It had been reported that cast member Erika accidentally saved the raw footage on her YouTube channel, which let fans download it from a folder.
If this is the case, she could receive a hefty fine for breaching the NDA. Even with the consequences, many have reported the footage itself isn't too interesting.
For example, cast members sit and wait to tell their story, there are multiple takes to watch through and Lisa ends up shouting at Big Ed for a while according to reports.
It doesn't look like the footage will be available now if you're only just hearing about it. Instead, you can read articles about the spoilers which were picked up by others, or watch YouTube videos with people offering roundups of the leaked footage.
90 Day Fiance episodes can be viewed on Hulu, Sling TV and fuboTV.
Related Articles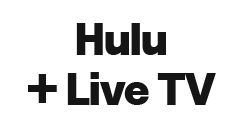 Tune into the shows everyone is talking about. Sign up now and start saving money.

Watch your favourite shows. Customise your channel lineup. Claim your free trial offer now.

Watch over 100 live channels with no hidden fees. Claim your free trial offer now.