Although the fourth season of 90 Day Fiance: Before the 90 Days is proving to be a source of entertainment for many, some have begun body shaming Ed.
Big Ed is seen with his Filipino girlfriend Rosemarie in the series, but as Ed is shorter than his partner and has a neck issue, people are rudely pointing it out.
The 54 year old photographer fell in love with 23 year old Rosemarie on Facebook, and Ed hid his height of 4'11' from his beau at first. Rosemarie is 5'2''.
He also knew his appearance might draw some raised eyebrows. In an interview with Entertainment Tonight, he said that he has a limited range of movement due to having Klippel-Feil syndrome.
The condition is congenital and the net outcome is two of the seven neck vertebrae fusing. He said: 'I have a bigger than normal chest cavity, so I've been made fun of my whole life, and when I was in high school, I actually got stuck in the neck machine.'
90 Day Fiance episodes can be viewed on Hulu, Sling TV and fuboTV.
Related Articles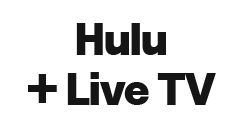 Unlimited movies, TV shows, and more. Watch anywhere. Cancel anytime.

Big names. Gripping storylines. Addictive watching. Sign up now and cancel any time.