It's safe to say that 'Big Ed' has become a reality star very quickly since starring on 90 Day Fiance: Before The 90 Days.
The 54 year old photographer has made headlines for a number of reasons lately – such as being seen in clips on the show showering with his girlfriend's father using a bucket and hose in the Philippines, telling Rosemarie to shave her legs and sharing some epic throwback photos from when he was younger.
More recently, Ed was interviewed by Entertainment Tonight and reacted to rumours that Rose was engaged to a woman.
He said he had 'no idea' if it was true, but commented that fans should take what they read online with a pinch of salt.
'Half the stuff I read online – not like half the stuff, more like 90 percent of the stuff I read online – is not true. It's people grabbing information, and bits and bits of information, and they're just creating fake news. They don't know what's going on. I know what's going on in my heart,' he said.
The TV personality has been subject to cruel memes surrounding his congenital condition, Klippel-Feil syndrome, which results in him having the appearance of no neck.
However, Ed is enjoying his social rise to stardom, sharing memes and videos on his Instagram – @thisisbiged. He currently boasts over 160,000 followers.
90 Day Fiance episodes can be viewed on Hulu, Sling TV and fuboTV.
Related Articles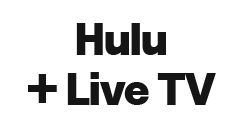 Tune into the shows everyone is talking about. Sign up now and start saving money.

Watch your favourite shows. Customise your channel lineup. Claim your free trial offer now.

Watch over 100 live channels with no hidden fees. Claim your free trial offer now.