Fans have been reeled in by the story of Lana and David on 90 Day Fiance: Before The 90 Days, as David's Ukrainian girlfriend has ghosted him after a seven year relationship.
The latest episode (season 4, episode 9), is titled Should've Known Better and aired on April 19. It saw David prepare to meet Lana, but he was disappointed for a fourth time.
The 60 year old programmer waited for Lana at the train station after landing in Ukraine, and Lana had promised to wear a blue dress so he could easily recognise her.
He had no way to contact her, and said 'This morning I woke up feeling optimistic, but now that I'm actually standing here, anger is setting in. I just don't know what's going on.'
The April 19 episode saw Lana pop back up online, and she arranged to meet him at a local cafe, but David is disappointed yet again.
There is currently no indication of what happens next for the couple, as TLC is keeping everything under wraps. However, fans have taken to David's Instagram to tell him they believe he's being catfished.
Some aren't being too kind in relaying this information, as one user simply said 'Bro Lana is not real, just give up' and another rudely said 'Go to therapy'.
However others were more sympathetic to his plight, with a user saying 'I believe you are strong, you can get whatever you want.'
90 Day Fiance episodes can be viewed on Hulu, Sling TV and fuboTV.
Related Articles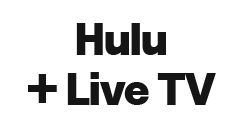 Tune into the shows everyone is talking about. Sign up now and start saving money.

Watch your favourite shows. Customise your channel lineup. Claim your free trial offer now.

Watch over 100 live channels with no hidden fees. Claim your free trial offer now.