NFL fans have been relieved to discover that NFL games have returned to TV screens, so now the only question that remains is how people can stream their favorite events either live or on demand.
Recent news from earlier in the week revealed that the first NFL season game resulted in the Texans being defeated by the Chiefs. Coming up, there is a match between the Buccaneers and the Saints on Saturday, plus the Cowboys against the Rams for the Sunday Night Football fix.
With an explosion of streaming services entering the market over the last few years, it's safe to say there are plenty of options available. For example, fans could be using the NFL Sunday Ticket or NFL Redzone to stream their matches – but this isn't the only choice.
Those who watch local TV in the US will know that the live streaming channels on offer for this match coverage include NBC, ESPN, CBS and Fox. Furthermore, Hulu+ Live TV is an option for people who wish to access sports as well as an enviable on-demand content library.
If you only have the Hulu on demand subscription, you will need to upgrade to the Live TV option in order to stream sports content live with local channels. Fortunately, the free trial option means you can try out coverage in your area before committing to a subscription.
It's worth bearing in mind that Hulu doesn't have the NFL Network or NFL Redzone available with its Live TV package, but Sunday Night Football is available using the NBC live stream. What's more, Monday Night Football can also be streamed with the ESPN live stream.
Related Articles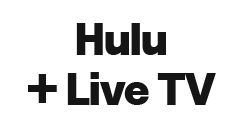 Watch over 100 live channels with no hidden fees. Claim your free trial offer now.