While there are plenty of titles coming to Hulu over the course of November 2020, such as Rick and Morty and The Good Doctor, there are several which will be departing at the end of the month.
You may have been checking out one of the Blade movies or enjoying the 2006 classic Casino Royale, but either way you will need to wrap it up by November 30 as that's the day the below titles will be bidding the platform adieu:
Absolute Power (1997)
Anywhere But Here (1999)
Bad Girls from Mars (1991)
The Bank Job (2008)
Because I Said So (2007)
Blade (1998)
Blade 2 (2002)
Broken Lizard's Club Dread (2004)
Call Me (1988)
Casino Royale (2006)
The Cold Light Of Day (2012)
Company Business (1991)
The Day the Earth Stood Still (2008)
Deep Blue Sea (1999)
Demolition Man (1993)
Evil Dead II (1987)
Extreme Justice (1993)
Fallen (1998)
Harold & Kumar Escape from Guantanamo Bay (2008)
Harold & Kumar Go To White Castle (2004)
The Hurt Locker (2009)
Jessabelle (2014)
Julia (1977)
Killers (2010)
The Last Boy Scout (1991)
Notorious (2009)
The Omen (2006)
Outbreak (1995)
Pee-wee's Big Adventure (1985)
Quantum of Solace (2008)
Reasonable Doubt (2014)
Religulous (2008)
Snakes On A Plane (2006)
Stanley & Iris (1990)
Tyler Perry's Daddy's Little Girls (2007)
Up in the Air (2009)
The Weight of Water (2002)
The Woods (2006)
You Don't Mess With The Zohan (2008)
Related Articles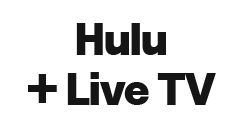 Unlimited movies, TV shows, and more. Watch anywhere. Cancel anytime.