The wait is over and finally 90 Day Fiance season 8 is with us, streaming on popular reality channel TLC.
Each Sunday at 8pm the latest episode will be airing on TLC, and there are seven new couples going through the spousal visa process this time around.
Hazel and Tarik – Hazel is from the Philippines, aged 28, while Tarik is 46 and hails from VA. Hazel has an 8 year old son called Harry and she wants to bring an American girlfriend into her relationship.
Brandon and Julia – Julia is 26 from Russia, and Brandon is 27 from VA. Brandon lives on his parents' farm, while Julia is a go-go dancer. Julia moves in with Brandon and his parents, experiencing a very conservative lifestyle.
Mike and Natalie – The pair appeared last season after 35 year old Natalie from Ukraine fell for 35 year old Mike from WA. They struggled with trust, cultural differences and doubt about their relationship.
Stephanie and Ryan – 52 year old Stephanie from MI met 27 year old Ryan from Belize on the beach. Stephane gives Ryan plenty of gifts but worries about his flirting habit and hopes he matures when he gets to the US.
Andrew and Amira – Andrew, who is 32 and from CA, met 28 year old French woman Amira on a dating app. They met in Las Vegas, where he proposed. They experience difficulties getting Amira into the US during coronavirus before her visa expires.
Yara and Jovi – LA-based Jovi, 29, meets 25 year old Ukranian girl Yara on a travel app, but their brief relationship turns into something more. Her miscarriage strengthened their love, but can Yara cope with Jovi's bachelor lifestyle?
Rebecca and Zied – The pair originally appeared on Before The 90 Days. 49 year old CA-based Rebecca fell for Tunisian 27 year old Zied, and the pair are now planning their lives in the US. However, as she works overtime to support the pair financially, her friends worry she is making the same mistakes as she did with her ex.
TLC can be streamed live via fuboTV, which comes with a seven day free trial for new customers.
Related Articles

Unlimited movies, TV shows, and more. Watch anywhere. Cancel anytime.

Big names. Gripping storylines. Addictive watching. Sign up now and cancel any time.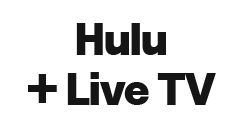 Choose from thousands of TV shows and movies. Get stuck in with no fixed contract now.