Love free streaming? Try your free 30 day Amazon Prime trial now.
Peacock is NBCUniversal's brand new streaming service. Packed with free and paid content, including originals like Brave New World, there's thousands of hours of TV and movies to enjoy. Find out more below.
When is Peacock available?
Peacock launched on July 15th, so it's available now.
What devices can I watch Peacock on?
You'll be able to stream Peacock's huge offering of TV and movies on a range of devices. Android users can even enjoy an exclusive deal with a three month free trial of Peacock's Premium plan, giving them access to almost double the content of the free tier. Just use your Android device to download the Peacock app from Google Play and set up your account. Along with Android, Peacock is available on Apple devices and Smart TVs. Unfortunately a deal couldn't be reached with Roku or Amazon in time for launch, but you can use a quick trick to stream Peacock on your Fire TV.
What will be on Peacock at launch?
Peacock's entire catalogue contains plenty to enjoy, including 30 Rock, Parks and Recreation, Saturday Night Live (SNL) and more. On the free plan, you'll be able to enjoy everything from classic movies like Jurassic Park, iconic TV shows like Hell's Kitchen and the highly anticipated Psych 2: Lassie Come Home movie. There's even more on the Premium tier – with the huge draw of original TV show Brave New World, as well as The Capture and Intelligence.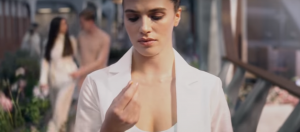 What's coming to Peacock?
There are plenty of TV shows and movies on the way. TV shows like Chicago P.D., Bates Motel, Brooklyn Nine-Nine, Real Housewives of Orange County and more are coming soon, along with movies like Trolls World Tour, Bridesmaids, The Dark Knight, E.T. and The Conjuring. Plus, next year, comedy classic The Office arrives to Peacock.
Can I watch the Premier League on Peacock?
You'll be able to watch Premier League soccer matches on the Premium tiers of Peacock. There will be over 175 Premier League matches exclusive to the Premium version in the 2020-21 season. Other sports on offer includes coverage of the Tour De France, WWE, the Tokyo Olympics and even documentaries like Tiger Woods Chasing History.
How much is Peacock?
There are three tiers of Peacock available. The standard service is free, but you'll have to deal with commercials. For $4.99 a month you can get access to almost twice as much content as the free tier through the Premium plan, but the only way to enjoy Peacock without ads is the Premium ad-free plan for $9.99 a month.
Does Peacock have a free trial?
Along with the special extended Android free trial, Peacock offer a 7 day free trial of the Premium plan.
Related Articles

Get your Amazon Prime free trial now to watch all seasons of Psych!