The latest episode of Jimmy Kimmel Live will be available soon, with fans able to tune in to a night of humour and entertainment.
Tonight the guest host is Rob Lowe, and Danny DeVito will also be available. On Thursday, fans can expect Rob Lowe again, with Dawes as the musical guest.
Kimmel announced back in June that he would be taking an extended break from the show. He will be back in September when the 72nd Emmy Awards take place.
He said from his home that he would be taking the time off in order to spend time with his family, and nothing bad had happened to lead to the decision.
Jimmy Kimmel Live can be streamed both live and on demand with a subscription to Hulu Live TV. There is even a seven day free trial in place for new customers.
Related Articles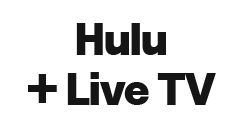 Tune into the shows everyone is talking about. Sign up now and start saving money.