Check out classic Rick and Morty episodes free on Hulu Live TV now.
Rick and Morty season 4 is now over, and fans are eager to catch up on episodes with a good old binge-watch session.
One key question is – where can these episodes be streamed? Rick Sanchez and his family are currently available on both HBO Max and Hulu, but only the first three seasons are on these platforms.
When it comes to the newest season, there is good news and bad news. The good news is that Rick and Morty will be released on Hulu. New seasons have always been added to the streaming service, which remains true this time around too.
However, the bad news is that it might take some time before fans can watch it. This is because it usually takes 11 months after the finale for a new season of Rick and Morty to get to streaming services.
While you can sign up for a free seven day trial of Hulu Live TV to watch Rick and Morty episodes on demand now, plus plenty of other top shows and live channels, the season four episodes are available now on Adult Swim.
Related Articles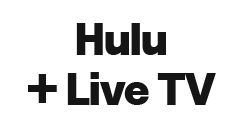 Check out Rick and Morty episodes on Hulu Live TV.