One of the earliest 90 Day Fiance spin-offs was the series Happily Ever After, and fans got the chance to track their favourite couples from the main show.
It began showing on TLC in September 2016, once season four of 90 Day Fiance was over, and fans got to see favourites such as Russ and Paloa, Brett and Daya and Kyle and Noon after the cameras had stopped rolling the first time around.
Here's the latest on how each couple is doing from the 90 Day Fiance: Happily Ever After? Season 1 cast.
Russ and Paola
The international couple drew attention in 90 Day Fiance when Oklahoma-based Russ fell for Colombian Paola. The pair had a number of problems, and were seen after the main show disagreeing over Pao's desire to travel to Miami and model to get the couple some money, following Russ losing his job.
These days, the couple are happier than ever and have a young son called Axel. Paola describes herself on her Instagram as the CEO of Super Pao Fit Team, where she works as a personal trainer, nutrition coach and Zumba coach. Russ also has Instagram, where he posts regular photos of himself enjoying life with his wife and child.
Danielle and Mohamed
This coupling was talked about a lot by fans when they appeared on 90 Day Fiance, as many speculated that Mohamed – hailing from Tunisia – was using Ohio-based Danielle for a green card. Mohamed was angry about Danielle not being honest about her financial troubles, while Danielle claimed he had never loved her.
After Mohamed got his green card, he left Danielle – but she did her best to get him kicked out of the country during Happily Ever After. He pursued a new relationship in Miami, but it wasn't long before Danielle showed up on his doorstep.
These days, it's safe to say the pair are divorced and living separate lives. Mohamed has set up a life in Indianapolis after spending some time in Texas, and he even has a cute dog he shares photos of on Instagram. Meanwhile, Danielle is focusing on her family life and posts plenty of photos on Instagram.
Brett and Daya
Brett met Philippines-based wife Daya via an online international dating service following a painful divorce. The Washington-based man moved Daya to the US, but his family did not approve of her. Daya also had several problems with Brett's daughter Cassidy, but they ultimately managed to get married in 2015.
These days, Brett and Daya are still together, and they had a daughter called Isabelle in 2017. While it's difficult to access Brett and Daya's social media accounts, Brett has a blog called The K-1 Experience where he posts updates on family life.
Melanie and Devar
Melanie met her husband Devar in Jamaica while she was on vacation, and she brought him to America on the K-1 visa. However, her family were suspicious of his intentions – especially her sister, who was convinced he was using her for a green card. Ultimately, though, the pair were married by the end of the main show.
These days, the pair are still happily married and even have a daughter – Avah, who was born in 2017. Devar regularly posts photos of his daughter on Instagram, referring to her as 'the boss', while Melanie keeps her account private.
Kyle and Noon
Noon and Kyle met when Kyle travelled to Thailand, and they were soon engaged. Kyle brought Noon over to New Orleans on the K-1 visa, and she was instrumental in helping Kyle to mend his relationship with his mother. Although neither of their families attended their wedding ceremony, they are still happily married.
The pair went to live in Thailand for a while due to Noon learning her father was sick, but they returned to the US a few months later. After Noon felt unsafe in New Orleans, the pair moved to Portland where there is a large Thai community. Now Noon works at a cat hotel, while Kyle works in real estate. The pair are also looking to start a family, although Kyle is worried about rising rent prices in the area.
Loren and Alexei
Loren and Alexei met during a Birthright trip, and Alexei moved to Florida on the K-1 visa so that the pair could live with Loren's parents while they planned their new lives together. Some issues came up as they prepared to wed, such as Alexei not approving of Loren's raunchy hen night.
However, the pair are still happily married and welcomed a son called Shai in April 2020. Loren regularly posts photos of family life on her Instagram, as does Alexei.
90 Day Fiance episodes can be streamed via fuboTV.
Related Articles

Choose from thousands of TV shows and movies. Get stuck in with no fixed contract now.

Watch your favourite shows. Customise your channel lineup. Claim your free trial offer now.

Watch over 100 live channels with no hidden fees. Claim your free trial offer now.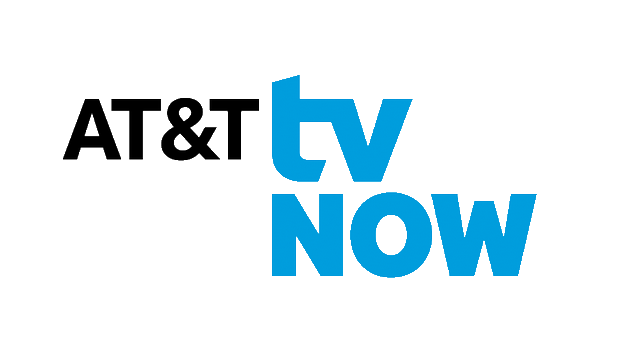 Enjoy live primetime TV and on demand titles. Watch now with no fixed contract.

Tune into the shows everyone is talking about. Sign up now and start saving money.

From classic flicks to Marvel movies and more. Watch at home or on the go with no fixed contract.